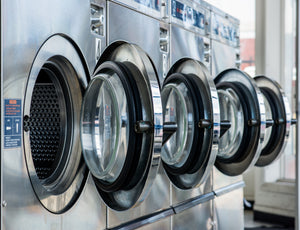 Tokens for Laundry
Tokens can be an excellent solution for Laundry operators. Because you can set the value of a token, you can correlate the price of a token to what is being charged for a wash or dry. For example, if a wash cycle is $3.50 to start, you can set a token's worth to be $3.50. This eliminates the needs for handfuls of quarters, plus takes cash out of cash boxes for added security. It also adds flexibility for if you decide to change the pricing of a laundry cycle!
We feature several stock designs that were created with Laundry operators in mind, or we can custom design tokens with your logo and artwork.
Contact Us Today
Popular Laundry Stock Designs







More Information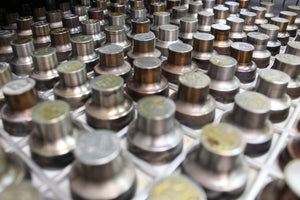 Custom Tokens
Hoffman Mint has a design staff that can take your company's logo, artwork or text and create a custom token. You can customize one or both sides of the token.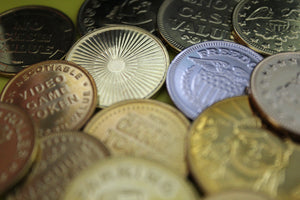 Stock Tokens
You can choose to use a stock design for both sides of your token. Or, you can use a custom design for one side of the token and a stock design for the other.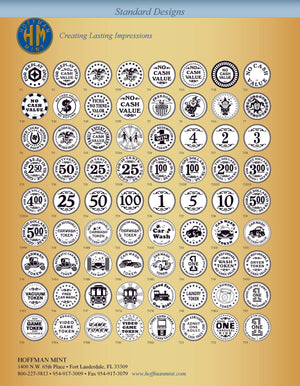 Stock Token Designs
Choose from 100+ stock designs to best suit your business. We have stock design options for almost any application! Browse design options by clicking on the button below.