Tokens for Vending
Are you a dental office that vends prizes for super patients? Or perhaps an institution that vends specific items? Hoffman Mint provides unique token solutions that can help streamline your vending areas.
Vending tokens can be used in place of currency in your vending equipment. They eliminate the need for cash, providing added security, and allow for unique branding opportunities.
We feature several stock designs for the vending industry or we transform your logo or artwork into a custom token.
Contact Us Today
Popular Vending Stock Designs







More Information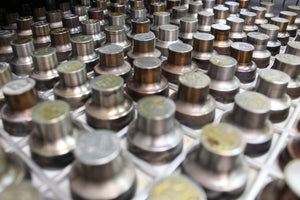 Custom Tokens
Hoffman Mint has a design staff that can take your company's logo, artwork or text and create a custom token. You can customize one or both sides of the token.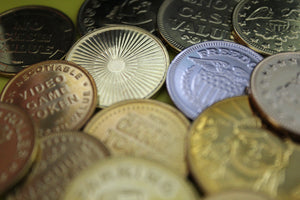 Stock Tokens
You can choose to use a stock design for both sides of your token. Or, you can use a custom design for one side of the token and a stock design for the other.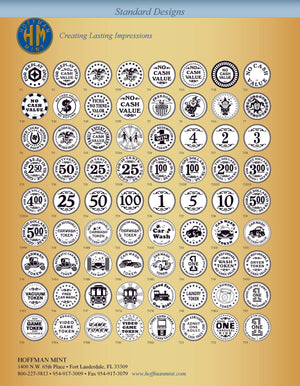 Stock Token Designs
Choose from 100+ stock designs to best suit your business. We have stock design options for almost any application! Browse design options by clicking on the button below.